Our Focus on Digital Marketing Services
We primarily focus on rendering Digital Marketing Services which includes Search Engine Optimization (SEO), Social Media Marketing (SMM), Social Media Optimization (SMO), Pay per Clicks (PPC), Search Engine Marketing (SEM) and Web Design & Development to help small and medium-sized website owners. The service begins with designing the website and completes with managing the client's website with first page ranking of Google.
About Us
Swarna Chandra is a online Hub, where you can get total digital marketing solutions. We aim to providing complete digital marketing solutions and services to our clients by helping to make their websites strong, effective and informative. We design the websites and promote them in order to optimize the search engines and increasing the traffic so that it helps the websites to gain visibility and ranking in the popular and most widely used search engines.
Compete Digital Marketing Solution for Small & Medium Companies.
Our Search Engine Optimization (SEO) Team is focusing to generate more quality traffic & more leads to your website. Our Social Media Team is focusing to create company brand pages, profiles and events to generate your branding and the online reputation management. We also offer Google adwords services, Bing Advertise & Facebook ad promotion & More. Our Design & development team focusing on creative responsive web-design with completely search engine friendly website. The user ends needs to be satisfied by the website, which would make the website a success and our service to our clients for helping them build a proper website for their business would be a success. Swarna Chandra Digital Marketing aims to targeted the measurable & targeting audience with interactive marketing of products or services using creative digital technologies to reach and convert leads into customers.The key objective is to promote brands, build preference and increase sales through various digital marketing strategics.
Web Design & Development

Website Design & Web Development

SEO

Search Engine Optimization

SMO & SMM

Social Media Optimization & Marketing

PPC (Google Ad-words)

SEM (Search Engine Marketing & Display Ad Marketing)

Content Writing

SEO Content Writing Services
Testimonials
Client satisfaction is of utmost important to our team. We provide the best digital marketing services to our clients according to their demands, requirements and convenience. We have helped numerous clients to build a phenomenal website for their business, and bring it into the higher position in the rank listings of the search engines. Our clients mouth their experience with our association with them through their valuable testimonials. Our Customers Mouth Words About Our Services.
Latest News
Swarna Chandra has hired numerous innovative content writers, to meet up the requirement of our clients and have updated its services with the changes made in the policies of the search engines. We have made necessary changes in our working patterns, to make even better accessibility on the user end. Latest News on Digital marketing, Latest Updates in Google & latest paid marketing tips & tricks.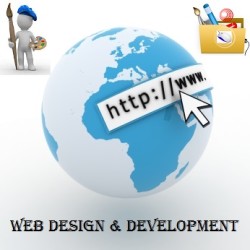 The domains are the most imperative variable for finishing the site. This portrays the web elements furthermore and the other page joins which will prompt diverse elements of the same site. This is characterized as the distinguishing proof domain of the company or organization that controls it. Presently in order to at last name a[…]
Previous
Next
Get in touch
Get in touch with Swarna Chandra by visiting our website, SwarnaChandra.com; we are on Facebook, Twitter, Google+ and Pinterest also, where we post regular updates. Clients can also subscribe through email and can get mails regarding our working projects. Contact Us for SEO Services, Social Media Optimization, Social Media Marketing, Online Reputation Management (ORM), Facebook Ad marketing, Creative & Error free website design & development by hand on expert professional Designers in IT Hub Bangalore, India.