What is SMO & SMM (Social Media Optimization & Marketing)?
Social Media Optimization (SMO) & Social Media Optimization (SMM) both are plays major role to exhibit website profile or a business website. These are the major elements where you can engage and communicate with number of people and you can deliver the message what you wish to convey. Most of the people like 70 to 80% are connected with social media daily. This is definitely a major platform to build strong user engagement and to drive traffic to the website. SwarnaChandra will help you in this regards!!!

Why Business Need Social Profiles & Brand pages?
Social Media has additionally changed the way brands associate with shoppers. Before, brand showcasing was bound to conventional media as an approach to spread the news about their organization or item. The issue with customary media is the way that it needs genuine association between the brand and its shoppers. The message is being conveyed stand out way " brand to clients" and brands need to depend on contrivances and promoting crusades to truly achieve their shoppers and touch them inwardly. The majority of the individuals are fundamentally latent viewers who can decide to acknowledge or reject the message a brand is sending.
What is the Role of below Social Profiles in Social Media?
i) Facebook : Facebook is the top most social media network where more than 70% teens and other age groups are communicate daily. This is the top prior social media network to build strong business branding.
ii) Twitter :  Twitter will help  you to build strong business platform. You can contact people and can deliver business strategies. In this way you can get benefits in two ways, first people engagement and building business & branding.
iii) Google Plus : Google+ for business, can draw in your perusers and get them included in your organization. While there are numerous apparatuses for socially interfacing with clients or customers, few of them give as much adaptability as this specific instrument.
iv) Pinterest : Pinterest is Another major social media platform. Here you can build relevant people's communication and apart from this you can get the best approach from various boards managed by other people.
v) YouTube : By YouTube creating a channel, you can get present all your business ads and the major developments which are happen or which are achieved through the business.
vi) LinkedIn : LinkedIn major  help to maintain high profile social network with the leading companies and the users profiles. Here you can get the best best clients to your business. This will help to build a strong communication.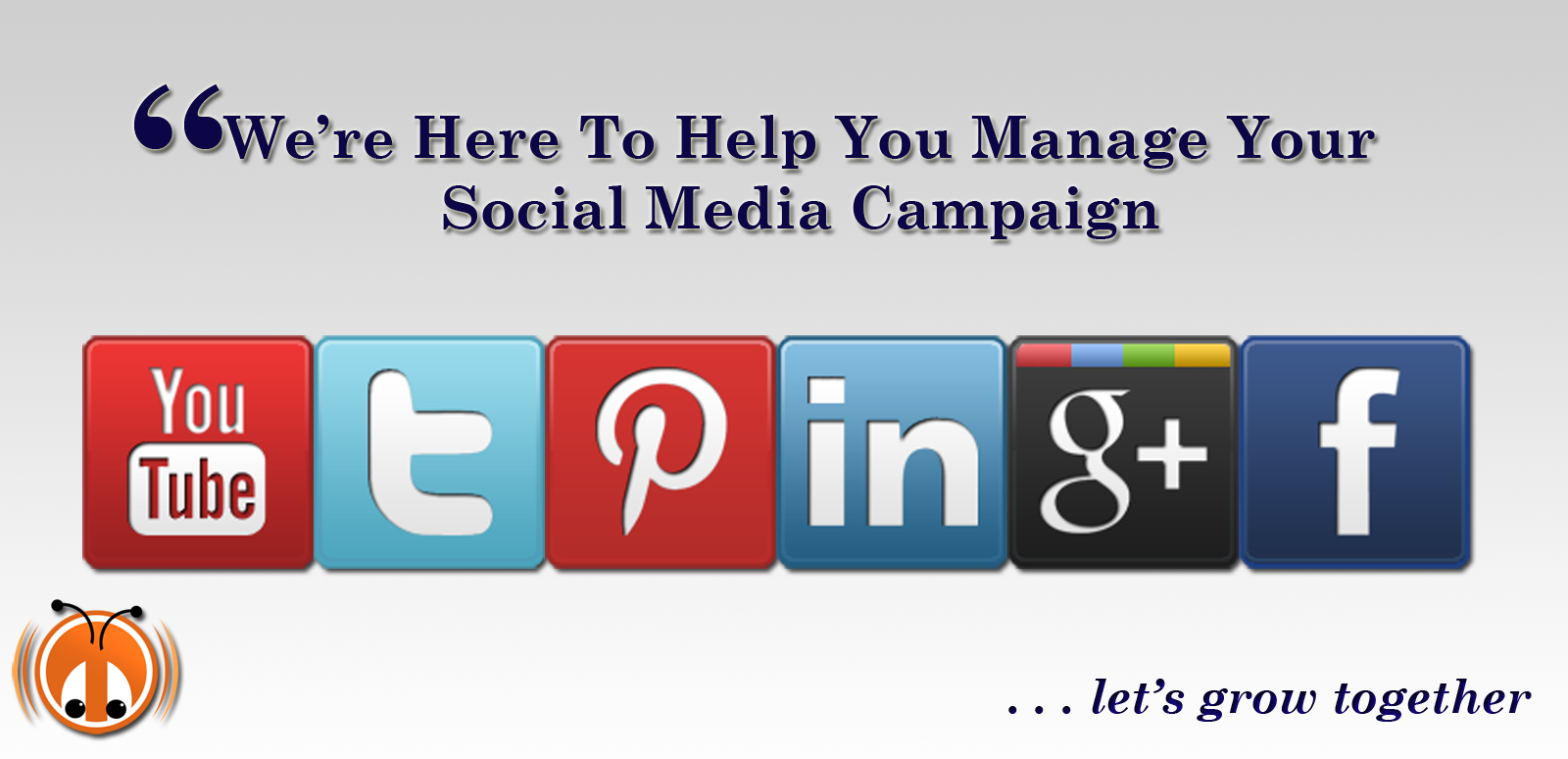 Why Need Social Media Services for Your Business?
Social Media Networking showcasing has upset the way organizations pull in clients. Keeping in mind the end goal to utilize it successfully, the capacity to recount a story to the gathering of people is an absolute necessity. The individuals who have a story to tell, and let it know in a convincing manner, will get the group of onlookers' consideration.
How to Reach your target Audience Through Social Media.
Showcasing online networking helps organizations to develop a huge online vicinity. The five focuses specified will help enhance the organization's notoriety, believability and brand or item mindfulness. This will prompt an increment in site activity as fans and devotees herd to take in more about the business, its items or administrations.
How Social Media Helps Search Engine Ranking?
Picking up a taking after on Facebook, MySpace and other comparable destinations can give your image gigantic measures of online imperceptibility. Today, online networking promoting is a standout amongst the best methods for showcasing your image and drawing in important guests to your webpage consistently. Here are a percentage of the ways that a SMM crusade can help your business & SEO effect.
What is Relation on Social Media & Online reputation Management?
This is the latest PR methods connected with the effective social media marketing strategies. Unlike the other strategies this stands alone and plays significant role in building Online reputation effectively.
How to Increase Your Social Media Fans & Followers?
If you can hire us for your social media optimization & marketing services we can increase your social media fans & followers in your brand pages likes like Facebook fan page likes, post likes, shares & more, Twitter Followers, re-tweets , YouTube Subscribers, likes, Views, followers & more, Pinterest Pins & re-pins, followers, Sound cloud followers, etc. You can also buy real facebook likes, shares, followers and buy YouTube Views, subscribers, Twitter Followers & more.